ice cream vending machine vacuum
Views:6 Author:apple Publish Time: 2021-05-04 Origin:hommy enterprise (xinhui) co. ltd
One of our innovative ice cream vending machine, with our patented robotic arm mechanism, automatically produce the flavor of ice cream, pick up the flavor of toppings and sauces. People can freely choose flavors and payment method from the color touch screen, and watch from the big glass window that the machine to work for the order.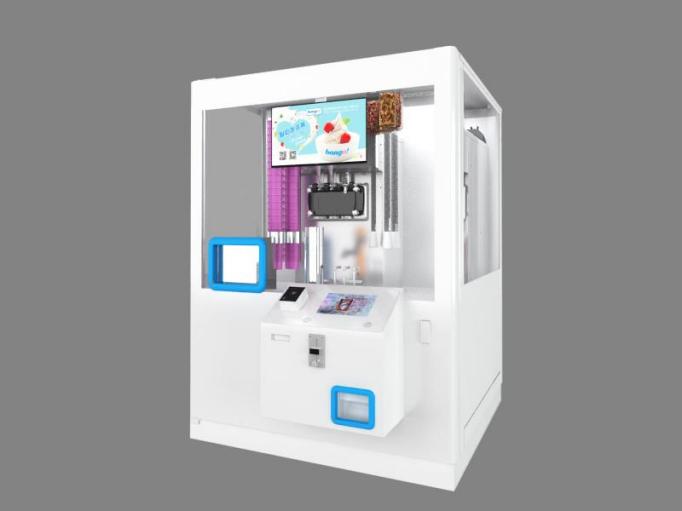 Hommy made automatic ice cream machines are intelligent, can be customized to provide multi flavors.
Crafted in cutting-edge technology, the machine is specially designed automatic heat treatment function, defrosting function and disinfection function.
With the heat treatment function, there is no need to clean the machine every day. You can do dis-assembly cleaning every 14 days. While you do the cleaning, the defrosting function and disinfection function can help you save the materials and do the cleaning easily.
All these functions help you operate the machine in low labour cost, low maintenance cost, low investment, and in high return.
ice cream vending machine vacuum
commercial ice cream cone maker
coin operated ice cream machine