We've all heard of Juicers, but have you heard of sugarcane Juicers. Sugarcane juicer is a kind of machine specially used to squeeze sugarcane. Nowadays, sugarcane Juicers are generally commercial sugarcane Juicers. Even Australia is using hommy's sugarcane Juicer! Now let's take a look at the sugarcane Juicer in Australia?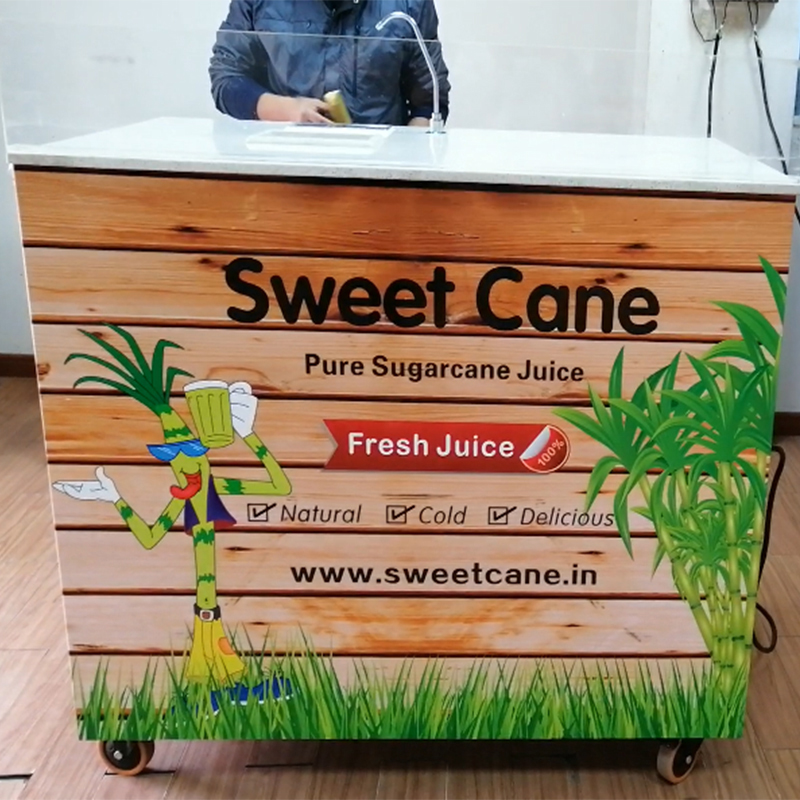 Machine introduction:
1. All stainless steel shell, luxurious and beautiful appearance;
2. The squeezing roller is made of stainless steel, and the parts of the machine head are treated with strict anti rust and anti-corrosion to ensure that the cane juice meets the international health standards;
3. The whole machine adopts fully enclosed design, which can be built in bagasse barrel to ensure no leakage of bagasse juice;
4. Adopt gear box design, and equipped with shockproof device, greatly reduce the noise in the process of mechanical operation;
5. Install movable door to make cleaning and maintenance easier and easier;
6. Suitable for hotel, karaoke hall, fruit shop, cold drink shop, herbal tea shop, supermarket, snack bar, etc
It can be used to crush sugarcane and other fruits and vegetables in schools, tourist attractions and other places.
Hommy sugarcane Juicer: convenient mobile operation, small business new revolution! Don't look for shops! No rent! No decoration fee, no business license, sales places everywhere, stations, docks, shopping malls, supermarkets, commercial streets, catering street, night markets, industrial areas, pedestrian streets, schools, farmers markets, tourist attractions, etc. The more people there are, the better the business will be. Let you rule the downtown, dominate the streets, easy to realize the dream of entrepreneurship. What are you waiting for? Please contact us!
making machine sugarcane
sugar cane jeap machine
sugar cane extractor