French fries vending machine China supply
Views:671 Author:Site Editor Publish Time: 2021-02-23 Origin:Site
All the people like to eat French fries, however we notice that there are only few companies make the French fries vending machine.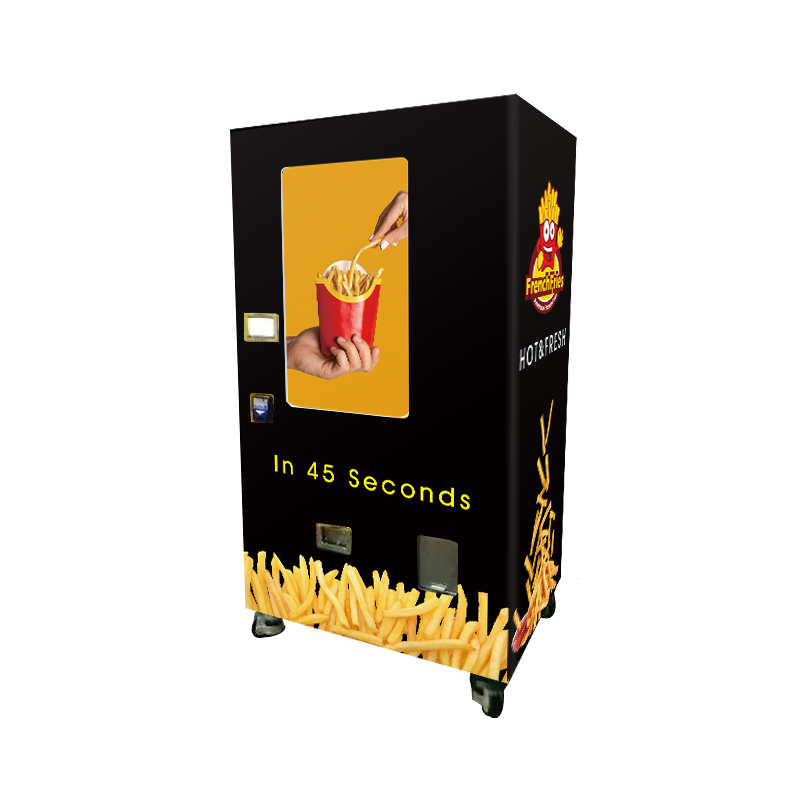 We would like to introduce a very Fries Vending machine that produce by Hommy Enterprise. The machine can make French fires in 90-145 seconds after customer pay. There are multiple payment system. Payment accept coin, bill, exchange coin, credit card. There is a big advertising screen on the make, It's user friendly.
The machine can keep indoor or outdoor. It would be a very good business opportunity if someone start to launch the French fries / Chips vending machine in the shopping mall, railway station, air port, game center, corner of street, commercial street. It will capture a large group of followers.
french fries vending
french fries vending
french fries vending machine hot food