Coin Operation Pizza Vending Machine Commercial Automatic Equipment for Food
Views:6585 Author:Site Editor Publish Time: 2021-05-06 Origin:Site
Hommy Enterprise (Xinhui) Co. Ltd. Newly developed an automatic Pizza Vending Machine. Different with the other pizza vending machine, the full automatic pizza vending machine can provide up to 96pcs 12" pizza in the machine. The freezer temperature -18˚C can guarantee longer shelf life for the pizza to maintain the freshness of ingredient .

The automatic operation of order from picking up the pizza packed with box from freezer, opening the box cover, delivering the pizza into the oven, returning the pizza to the paper box after finished cooking, guarantee to offer the best freshness and flavor of food for the customer.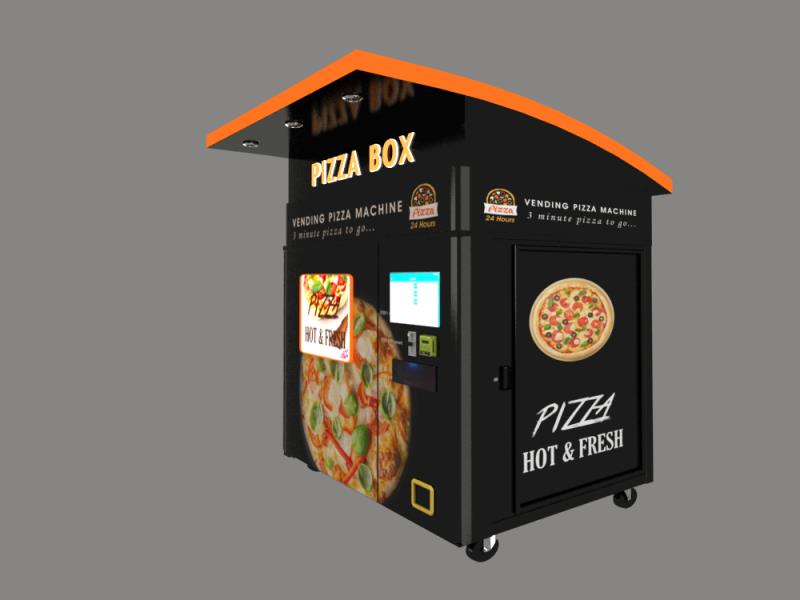 The machine can accept payment by coin, bill, credit card or online pay. People just simply choose flavor from the interactive color touch screen, and choose payment method of cash or cashless, the fresh and delicious pizza will be ready in 3 minutes.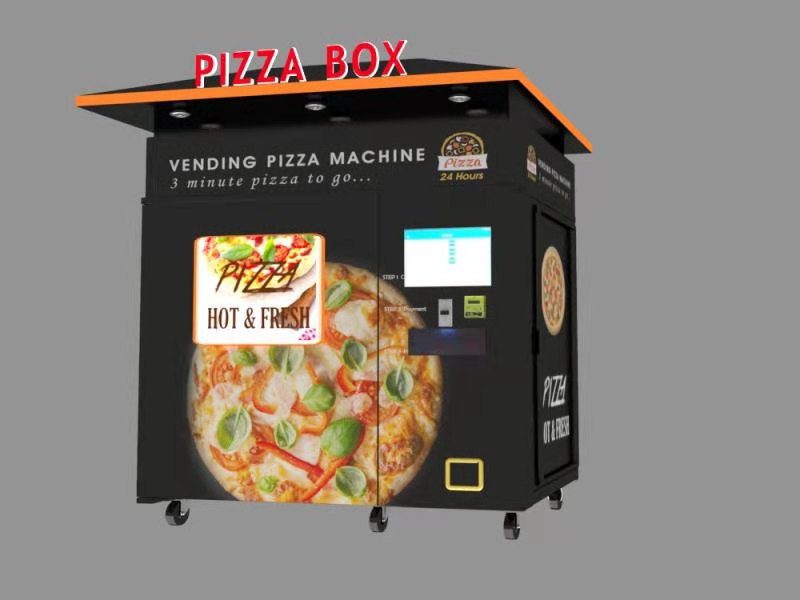 Cloud based platform allow remote management on the machine. Material lacking alarm or malfunction message can be sent to mobile phone or email. If you have the pizza vending machine equipment distributed in the shopping mall, in the street, or in the gas station, you can check all the data of your pizza vending machines and sales records remotely in your office or at home.
vending pizza machine
Automatic Frozen pizza vending machine
pizza food vending machine