Are there pizza vending machine in the US?
Views:66225 Author:apple Publish Time: 2021-05-11 Origin:hommy enterprise (xinhui) co. ltd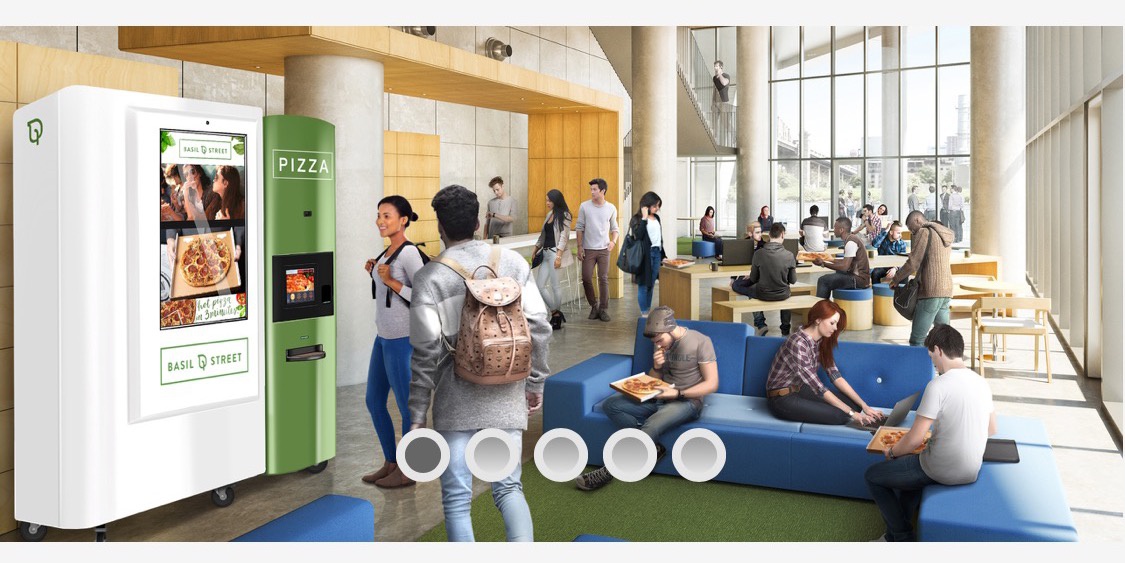 According to foreign media FinSMEs, Basil Street in the United States has completed $10 million in financing. This round of financing will be used by the company to launch pilot programs in various cities in the United States in April this year.
Basil Street is a company that provides pizza vending machines. It was founded in 2015 and headquartered in Gardena, USA. It was co-founded by Deglin Kenealy and Roberto Villani to provide people with delicious pizza using robotics technology.
What do you think of when talking about vending machines? You might think that it is a seller of snacks, a seller of drinks, or a seller of toys. In our impression, only these things with complete packaging can be sold through vending machines. Now, there are vending machines for pizzas that are made and sold now, and Basil Street makes this possible.
The pizza vending machine on Basil Street allows you to eat a 10-inch thin-crust Italian pizza in 3 minutes.
Let's take a look at how this is achieved: Basil Street's pizza vending machine, including a refrigerator, oven, 42-inch touch screen, frozen pizza, and distribution tray. Consumers only need to select pizza ingredients on the display screen and complete the payment, and then they can eat a delicious pizza. Consumers have a total of three ingredients to choose from, and the price of pizza ranges from US$5.95 to US$9.95.
Pizza vending machine on Basil Street
Basil Street's pizza vending machine, developed by a professional American engineering team, includes a complete robotic system, customized software design and network operating system. I have to mention that this 42-inch touch screen can not only show related videos or static advertisements, but also identify the age, gender and weight of consumers.
In China, the current development direction of vending machines is more inclined to vertical subdivisions, such as self-service coffee machines visible in libraries, self-service juices and self-service fast foods commonly found in subway stations. The main customer groups of vending machines are targeted at office workers and students, and they are placed in schools, commercial circles, subways, and communities in first- and second-tier cities. Even pizza vending machines have come out, which may inspire us to explore more content related to vending machines.
automatic maqina pizza cone machine
commercial pizza ovens
frozen pizza making industrial